New video celebrates 10-year anniversary
Personal interview with founders of High Edge consultancy marks milestone
On 10 September 2012 High Edge celebrated its 10th birthday. To mark the milestone, we put together a video about the company.
Featuring Peter and Louisa Rose, the video is an up-close and personal interview with the founders of the consultancy.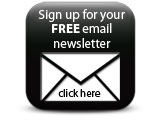 Have you ever wondered what it is like to run a business as a married couple? And what was the inspiration behind setting up High Edge? Watch here to find out more ….
Companies