Nicos Group partners with Professional Compounding Centers of America
Strategic partnership will see PCCA's compounding pharmacies access Nicos' cleanroom network
The Professional Compounding Centers of America (PCCA) has secured a strategic partnership with Nicos Group, the ICOS washing and sterilisation equipment supplier.
The agreement will provide PCCA's network of compounding pharmacies with access to Nicos' cleanroom systems in the US.
"PCCA and Nicos Group share a common philosophy of constant innovation and high attention to customer satisfaction," said Menia Costopoulos, VP of Sales and Marketing at PCCA.
"From delivering detailed drawings and controlled, validated design to keeping production and installation times on schedule, Nicos Group's highest-quality processes ensure the success of their cleanroom projects. They are a dynamic, flexible organisation that pays the utmost attention to customer requirements, and we are pleased to be affiliated with them."
Cleanrooms are required for the preparation of certain customised medications under USP <797> and USP <800> guidelines set forth by the United States Pharmacopeia (USP).
The use of well-designed cleanrooms allows for the preparation of sterile medications, which may be suitable for injection or ophthalmic use, and can also protect laboratory personnel.
An ISO 9001-certified provider, Nicos Group offers complete project management, including design, construction, support and factory-trained installation led by professional engineers, to deliver confidence and peace of mind to their clients.
"We are proud to partner with PCCA to provide clean room systems to their network of compounding pharmacies," said Francesco Nigris, Nicos President and CEO. "We have received an exceptional response from users of our first PCCA customer installations, and we are honoured to be a PCCA preferred vendor," he concluded.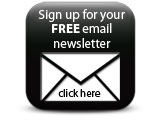 NIcos Group has been in operation in North America since 1985 as Nicomac, Inc. and operating out of its New Jersey location under the name of Nicos Group, Inc. since 2006, The group specialises in the supply and service of ICOS washing and sterilization equipment and in the supply and installation of Nicomac modular cleanroom system and the Nicomac granulating lines.