No-touch UV disinfection systems should be used for room disinfection after patients depart, says research
More than 25,000 patient rooms were disinfected using the Tru-D SmartUVC system in the study
The Tru-D SmartUVC disinfection system
In advance of the publication of the first randomised clinical trial on UV disinfection, researchers are making bold claims for UV disinfection.
The authors of the DukeMedicine study, Benefits of Enhanced Terminal Room Disinfection (BETR-D), said hospitals should use a 'no touch' device for terminal room decontamination after discharge of patients as a precaution against contact infection.
Further, they found that admittance to a room previously occupied by an infected patient results in an increased risk of acquiring that pathogen by 39–353%.
'Tru-D SmartUVC and its patented Sensor360 technology continues to be validated by top researchers in the industry,' said Chuck Dunn, CEO and President of Tru-D SmartUVC.
'As more research becomes available, including the landmark BETR-D study in which more than 25,000 patient rooms were disinfected with Tru-D, hospitals will adopt best practices and incorporate UV disinfection as a critical step in their cleaning strategies.'
The BETR-D study found that enhanced disinfection strategies used after patients had left their hospital room cut the cumulative incidence of multidrug-resistant organisms by 30%.
The largest decreases were seen when Tru-D was added to the standard cleaning strategy, the firm said.
A recent paper, No touch technologies for environmental decontamination: focus on ultraviolet devices and hydrogen peroxide systems (Weber, et al, 2016), published in the American Journal of Infection Control, also stressed the importance and effectiveness of UV disinfection systems such as the SmartUVC from Tru-D, the firm said.
Previous studies have demonstrated that some UV disinfection systems are effective in eliminating statistically significant numbers of harmful pathogens from room surfaces.
But the multitude of commercially available devices makes choosing a specific device difficult, the authors of this study said.
UV devices may vary because of differences in UV wavelength, bulb size, energy output, ability to measure energy delivery, and cost.
Tru-D said the SmartUVC was the only device of its kind selected for this randomised clinical trial on UVC disinfection because its Sensor360 technology eliminates any chance of human error in the disinfection process.
In addition, Tru-D said its UV disinfection system has been validated by a dozen other independent, third-party studies.
Operating from a single position and administering a single cycle of UV light, Tru-D kills up to 99.9% of multidrug-resistant organisms that are left behind.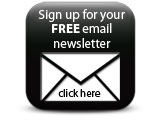 Providing total room disinfection, Tru-D is able to disinfect both line-of-sight as well as indirect, shadowed areas.
Companies