Novel nanoporous foam utilises sunlight to clean water
A unique nanoporous metal foam is being developed by a researcher at the University of Bath to create a more efficient method of micro-pollutant removal from wastewater without requiring an increased carbon footprint
Davide Matti, a professor of the University of Bath's Department of Chemical Engineering, is working on the development of a novel photocatalytic nanoporous anodic metal foam. The sponge-like appearance material will use sunlight to safely remove micro-pollutants from water.
To accomplish this project, Mattia received a five-year Engineering and Physical Sciences Research Council (EPSRC) Established Career Fellowship in Water Engineering.
There is a pressing need for effective, efficient and low carbon technologies to safely remove micro-pollutants from wastewater. The European Union has published a list of prioritised substances that are seen as a threat to surface and groundwater, which members must monitor
Present in wastewater at very low concentrations, micro-pollutants are persistent and bioactive contaminants found in toxic chemicals such as pharmaceuticals, hormones and pesticides. They slowly accumulate in the soil and in ground water because they cannot be removed from water by conventional wastewater treatment methods.
Upsetting the ecological balance, micro-pollutants eventually find their way into the human food supply chain, with a potential to cause severe adverse long-term health effects.
The impending legislation requires their removal but current technology found in the majority of wastewater treatment plants in the UK and abroad is not capable of performing this task.
Professor Jan Hofman, director of the Water Innovation & Research Centre at the University of Bath, commented: "Removal of these compounds from drinking water and wastewater is extremely important for public health and aquatic life. The water sector has great need for innovations in this field, which professor Mattia's research can provide."
Harness the power of the sun
Professor Mattia's team is developing technology that entirely foregoes the use of nanoparticles replacing them with a highly porous photocatalytic foam, creating an efficient method of capturing all the micro-pollutants while preventing nanoparticulate material leaching into the environment.
Photocatalysis, is a process where light is used to speed up a reaction that breaks down organic pollutants to non-harmful constituents.
Mattia, explained: "I will be working with academic and industrial partners to retrofit existing water treatment plants to accommodate this new technology. We hope this will result in a more effective way of removing micro-pollutants in water without increasing carbon emissions or producing toxic by-products.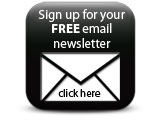 "I believe our anodic metal foams represent an innovative and practical solution that water companies will be able to integrate in their existing infrastructure without radical changes, thereby low the barriers to their adoption," he concluded.