Ocado invests in controlled environment farming
The group will be part of a joint venture to design new solutions for the vertical farming industry
Ocado Group has made two complementary investments to support its push into the newly emerging vertical farming industry. The total equity investments will be approximately US$21 million.
Ocado has a significant portfolio of technologies and know-how that can support new opportunities for customers and partners through investments in other verticals and related businesses; vertical farming is one of these markets.
In order to progress this, Ocado has made two key investments. First, a joint venture with established bodies in the vertical farming industry. Second, the acquisition of the majority stake in a company that runs Europe's largest vertical farming industry with specialist cleanroom facilities.
Infinite acres
The company's ventures arm signed a memorandum of understanding to create a strategic three-way joint venture with 80 Acres Farms and Priva Holding. 80 Acres and Priva are both established entities in controlled environment farming.
80 Acres and Priva have been working together for over 4 years to design turnkey solutions to sell to vertical farming clients worldwide, with forecast revenues in 2019 of over $10m and the expectation of significant growth beyond.
Ocado will make a cash payment to 80 Acres and Priva for their investments to date, an equity capital contribution to Infinite Acres, and will provide the joint venture with a line of credit.
The transaction is expected by 30 June and each partner will then hold a third of the venture's equity.
Each of the partners brings a unique set of skills to the new venture, which will be called Infinite Acres.
Priva is a leading industrial systems provider to the horticultural industry based in the Netherlands, with a wide range of products and solutions for climate control and process automation.
Meiny Prins, CEO of Priva, said: "We can develop optimal environments in which plants and food crops experience the best way to grow indoors, using leading-edge technology and solutions which result in substantially lower energy and water use, as well as reducing food waste."
80 Acres vertical farming business has a deep level of plant science knowledge and operations management based near Cincinnati, Ohio.
"With Priva's and 80 Acres Farms' extensive horticulture, engineering, operational, and food industry expertise, along with Ocado's predictive analytics, automation and comprehensive system development, the partnership will provide its customers with everything from state-of-the-art facilities."
Ocado is a global technology provider bringing innovative software and hardware systems, including robotics and automation, digital twinning and machine learning/AI.
Europe's largest vertical farm
Concurrently, Ocado has completed the acquisition of a 58% stake in Jones Food Company (JFC). This company owns Europe's largest operating vertical farm, based in Scunthorpe.
JFC's facility is currently producing leafy greens and herbs for UK customers with its capacity expected to grow to 420 tonnes a year. With more than 5,000 sqm of production area and 12 km of LED lights, JFC has the ability to produce consistent crop yields throughout the year, and plans to expand crop types and production across the UK.
JFC's cleanroom operations provide additional options to cultivate cosmetic and pharmaceutical-grade crops.
Vertical farming
Vertical farming involves the production of food in indoor facilities where crops are grown on a series of levels in a precisely-controlled environment.
There are clear sustainability advantages of vertical farming including low wastage, very low water use, minimal land use and no pesticides, all with predictable yields of high quality produce.
From a consumer's perspective, vertical farming offers tastier and fresher products all year round, picked when ripe, grown without pesticides or fungicides, and virtually untouched by human hands. The extreme density of vertical farms allows them to be placed nearer population centres.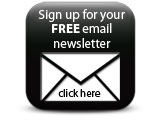 Ocado stated: "We foresee a day where customers' vegetables are harvested hours before they are packed, metres from where they are shipped, bringing the freshest, best tasting, and pesticide-free produce to customers with the fewest food miles."
Companies