OhioHealth and IBM link up to prevent infections in hospitals
Wireless technology and real-time Big Data analytics boost hand hygiene by 20%
IBM has installed RFID wireless sensors at one of its hospitals
OhioHealth, a family of hospitals based in Columbus, Ohio in the US, is working with IBM to help stop the spread of hospital infections using a network of wireless sensors and real-time Big Data analytics that measure hand-washing practices.
OhioHealth will use the technology to provide hospital administrators with real-time data that can be used to reduce healthcare associated infections (HAIs) such as methicillin-resistant staphylococcus aureus (MRSA) and Clostridium difficile, which affect 1 in every 20 patients in US healthcare facilities.
The pilot project in Columbus has already achieved more than 90% compliance with hand-washing standards – a 20% increase over its previous practices and well above the 50% national compliance level.
The US Center for Disease Control and Prevention estimates that nearly two million US patients contract HAIs each year, and 90,000 die as a result. These infections are also estimated to cost the US healthcare system US$4.5bn in related medical expenses every year.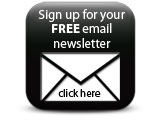 The newly installed IBM technology at one of OhioHealth's hospitals in Columbus provides staff with new information and observations that were not previously available. Analysing hand-washing data gives them insights into the compliance levels of different departments, shifts, job roles, as well as variations based on other social behavioural factors. The real-time information is used to alert hospital personnel when proper hygiene habits are not being followed so that corrective action can be taken to reduce germ exposure to patients.
Companies