Optoelectronic device manufacturer upgrades laboratory
PCO has built an ISO 8 cleanroom at its facility in Poland
New ISO 8 cleanroom for thin layers photochemistry
PCO, a Polish producer of optoelectronic devices for the military market, has announced the completion of an upgrade project to its technical and laboratory infrastructure. Details of the investment have not been disclosed, but the company said it invested several million zlotys.
The investment focused on the modernisation of its thin layers photochemistry and measurements laboratory. This lab is used for producing thin layers on optical elements with the implementation of high vacuum machinery.
PCO's manufacturing process is so delicate that it requires clean preparation of surfaces free of all contamination.
The investment saw the construction of an ISO 8 cleanroom designed to eliminate accidental intrusion of personnel and created the possibility of internal transport of elements to coating and after vacuum coating.
"Preparation of elements for coating in the ISO 8 cleanroom improves the quality of the production processes. It also means the ability to service advanced research and development works, for example in the field of space technologies, and creation of layers with high cleanness and quality parameters, much better than the standard ones" explained PCO main technologist, Jerzy Wisnioch.
PCO has also invested in new vacuum machines, which has been configured functionally and technologically to fit the modern thermal imaging technology's requirements. This will allow PCO to widen qualitative offer of the optical elements and improve their parameters.
It also creates the possibility of increasing number of types of the coated optical elements by adding elements produced from zinc sulphide (ZnS), zinc selenide (ZnSe), germanium (Ge) and silicon (Si), which are increasingly popular in military systems with chalcogen glasses of AMTIR and IGR26 types.
Wisnioch added: "We have gained the ability to increase the number of elements coated during one process of vacuum vaporisation and increase efficiency by shortening the length of one technological process. Additionally, to increase the efficiency of the technological process we have brought modern, entirely automatised ultrasound line to clean optical elements."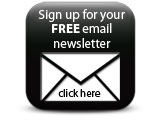 Investment in technical infrastructure will allow PCO to produce even more modern optoelectronic devices for the needs of the Polish Armed Forces and more efficient competition with foreign suppliers.
Companies