PBS Biotech buys Integrity CMI
Expanding biotech firm acquires full-service medical device manufacturer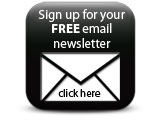 PBS Biotech, a developer of single-use bioreactors for the biotechnology market, has acquired Integrity CMI, a US-based medical device design and manufacturing company. Financial details were not revealed.

Integrity CMI designs, assembles, tests, packs and sterilises medical devices and biotech products. The company has Class 7 (10,000) cleanroom operations as well as non-clean room assembly and testing facilities.

PBS Biotech says the added technical capabilities and factory space will significantly expand its manufacturing capability for disposable vessels, bags and related plastic parts and the assembly of single-use bioreactors under cleanroom environmental controls.

"Integrity CMI is a powerful addition to the company adding substantial ISO and FDA certified design, manufacturing and test capabilities," said Brian Lee, co-founder and ceo of PBS Biotech.

Oscar Garza, ceo of Integrity CMI, added: "We are thrilled to become part of the PBS team and to contribute to making the industry's leading single-use bioreactor products."

Over the coming weeks the two companies, located just a few miles apart in Camarillo, CA, will reconfigure their assets and staff to maximise design and engineering operations and build out the manufacturing facilities, which hold ISO 13485 certification and are FDA registered.

The facility will focus on manufacturing PBS disposable vessels and bags employing the industry's highest quality levels and standards. This will allow the firm to control and document every production step from raw materials, assembly, final test, packaging, and sterilisation to ensure product quality and traceability.

PBS Biotech's bioreactors are used in developing and producing animal, insect, and plant cell cultures for creation of therapeutic protein drugs and vaccines.