PMS announces NanoVision Technology particle counter
UltraChem 100 combines high-sensitivity particle counting with large sample volume
The UltraChem 100 liquid particle counter from Particle Measuring Systems now includes NanoVision Technology, which combines high-sensitivity particle counting with a large sample volume to help keep contamination levels under control.
If your application requires measuring small particles in chemicals with high molecular scatter, the UltraChem 100 is the best tool for the job, the US firm says. The UltraChem 100 is equipped with a long life, low-cost laser diode and is offered with a three-year warranty.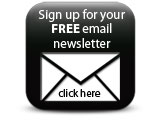 In addition, the new SLS-1100 (Syringe Liquid Sampler) combines the particle detection performance of the UltraChem 100 with the convenience of a syringe sampler. The SLS-1100 is for applications where precise, small-volume sampling is needed. It consists of a syringe sampler for either corrosive or non-corrosive liquids, state-of-the-art detection of particles down to 100nm, and software for repeatable system operation and data collection.
Featured Companies