PSE shows commitment to supply chain with ISO 22000
The certification has been awarded to the company for ensuring the reduction of food safety risks in its pallet wash operations
Jane Gorick and Andrew Parkinson, co-founders of PSE
Little more than 12 months after launching in the UK, specialist service provider for reusable transit packaging, Packaging Services Europe (PSE) has achieved ISO 22000 food safety management standard.
ISO 22000 is a quality management system for the food industry that incorporates hazard analysis and critical control points (HACCP) and other preventive plans that ensure food safety.
The certification has been awarded to PSE for its ongoing commitment to ensuring the reduction and elimination of food safety risks in its pallet wash operations.
Andrew Parkinson, joint Managing Director at PSE, said: "By working at very precise temperatures, carefully handling water pressure, specifying water flow and focusing on managed drying processes, we are able to deliver a high-quality wash solution."
"We also make use of ATP microbial testing, verified by the food and pharmaceutical industries, to ensure packaging is returned to the supply chain meeting the agreed standard."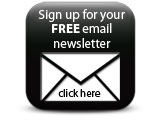 PSE delivers a fast and flexible service through its network of facilities strategically located across the UK, with further locations planned.