PSL shortlisted for 2014 E3 Business Awards as best manufacturing business
Selected from among hundreds of nominees across the North West as one of the four finalists for the prestigious Manufacturing Business of the Year category
PSL full process product range
Liverpool, UK-based process equipment manufacturer PSL has been shortlisted as a finalist in the 2014 E3 Business Awards, which will be held at the Reebok Stadium in Bolton on 18 September.
The company, which designs and manufactures a range of advanced process equipment for the global pharmaceutical industry, was selected from among hundreds of nominees across the North West as one of the four finalists for the prestigious Manufacturing Business of the Year category.
'We are very happy and proud to be shortlisted for another award acknowledging our effort as manufacturing SME, after being elected best manufacturing business in 2013 at the MIB award,' said the company's Managing Director Remy Wattiaux. 'This is an honour to be recognised by the North West community and I hope we can win this award in recognition of our staff continued hard work.'
Speaking on behalf of 1 Events Media, which has developed and organised the awards, Managing Director Mubarak Chati said: 'Last year marked the launch of the E3 Awards and we were very impressed then by the number and calibre of the nominees, but this year, we've seen even more. Perhaps it's testament to a recovering economy or just to the relentless 'can do' spirit that characterises the North West, but whatever the reason, the quality of entrants has been superb.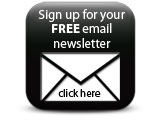 'We've had hundreds of nominations, and they've come from right across the region: Manchester to Merseyside, Cumbria to Cheshire. It's astonishing to witness the effort and ingenuity of so many individuals and organisations because so much commendable work has clearly been done. In compiling the shortlist, the Nominations Panel certainly had an unenviable task and for PSL to have secured a place in the final is an achievement of which it should be very proud.'
Featured Companies