Paul Moore joins G-Con Manufacturing
Paul Moore
G-CON Manufacturing, the producer of prefabricated flexible cleanroom solutions, has announced the appointment of Paul Moore as it Chief Financial Officer (CFO). Moore joins G-CON with 25 years' financial experience for manufacturing firms in industries such as pulp and paper, automotive, flooring, and food and plastics in both public and private sectors.
Moore will lead G-CON's financial and accounting team. He will report to G-CON's president and CEO, Maik Jornitz.
"We are delighted to welcome Paul to the company at this exciting time," said Jornitz. "His finance and management skills along with his experience in manufacturing operations will be valuable for our stakeholders as we continue to grow."
Moore served as CFO at Zacros America, from 2015 to 2018, where he was responsible for a 3 year restructuring plan to help the company achieve an overall bottom line improvement.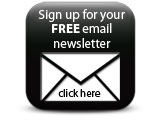 Prior to joining G-Con, Moore served as controller for TIC GUMS, from 2011 to 2014 and as strategic controller for Brown International Corporation from 2008 – 2010.
Featured Companies