Peridox now available in concentrated formula
Peridox Concentrate provides maximum effectiveness without the risks of bleach
Contec has now made Peridox Concentrate available for larger facilities looking for a cost-effective, efficient disinfectant. Peridox Concentrate is a broad spectrum EPA-registered sporicide, bactericide, virucide, tuberculocide and fungicide disinfectant and cleaner that contains no alcohol or bleach.
Peridox Concentrate is a proprietary chemistry that combines hydrogen peroxide and peracetic acid with proprietary ingredients to dramatically out-perform similar chemistries on the market. Peridox disinfectant and hard surface cleaner has a 3-minute sporicidal claim, a 2-minute virucidal and bactericidal claim, and a 1-minute fungicidal claim with a chemistry that leaves minimal residue on surfaces.
Patented, hyperactive chemistry provides fast results. With its shorter kill times and powerful wetting agents, Peridox Concentrate stays wet and works faster than many other cleanroom disinfectants. The result is assured efficacy against hard-to-kill spores and other dangerous pathogens every time you clean and disinfect. It is extremely effective in killing fungi on non-porous surfaces in 1 minute and on porous surfaces in 10 minutes.
Peridox Concentrate provides maximum effectiveness without the risks of bleach. It can be used for daily and monthly required cleaning procedures. Unlike other peracetic acid and peroxide blends or bleach, when used correctly, Peridox Concentrate will not damage stainless steel or clothing, and is compatible with most surfaces found in ISO cleanrooms including isolators, work benches, floors, walls, and ceilings.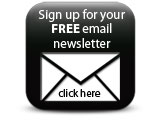 Ideal for pharmaceutical, biopharmaceutical and medical device cleanrooms, Peridox Concentrate is available in a one gallon container.
Featured Companies