Pharnext appoints Amit Kohli as COO
Pharnext, a biopharmaceutical company pioneering a new approach to the development of innovative drug combinations based on big genomic data and artificial intelligence, announced the appointment of Amit Kohli, a senior healthcare industry executive, as Chief Operating Officer (COO).
Kohli is responsible for leading Pharnext's corporate strategy and operations.
"Amit is a seasoned leader with more than 20 years' experience in the healthcare industry and we are thrilled he is joining Pharnext," said Professor Dr Daniel Cohen, co-founder and CEO of Pharnext.
"We are deeply impressed with Amit's results-oriented track record and his ability to drive business strategy and operations across the pharma, medtech and clinical diagnostics sectors. We believe Pharnext will greatly benefit from his extensive cross-functional leadership experience especially as our first-in-class orphan drug, PXT3003, for the treatment of Charcot-Marie-Tooth disease type 1A, is set to release Phase 3 trial data before the end of 2018."
Before joining Pharnext, Kohli was a General Manager of clinical diagnostics at Eurofins in Brussels, where he lead business expansion across Europe and the Middle East. Prior to that, he was a Regional Business Director at Becton Dickinson, focused on delivering business growth in Russia, Turkey, the Middle East and Africa.
Kohli also held a number of leadership roles at Sanofi in sales, marketing, finance, supply chain and manufacturing. During his decade and a half with Sanofi, Kohli lived and worked in Mumbai, Frankfurt, London, Helsinki and Paris.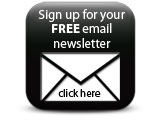 Kohli earned an MBA from the Management Development Institute (MDI) Gurgaon, in India and a Bachelor of Engineering from the University of Pune in India.