Philips Photonics builds cleanroom and expands process plant in Germany
Design and Build | Hi Tech Manufacturing
The site in Ulm will produce specialised components and laser-diodes for several industries
Due growing global demand, Philips is expanding production capacity in Ulm. Pic courtesy of PEG Ulm
Philips is expanding its research and production site for laser-diodes in Ulm, Germany. In addition to investing in further process plant and a modern cleanroom, a new production building will also be built.
The company held a groundbreaking ceremony with the Mayor of Ulm, Gunter Czisch, this month for the new research and production building.
The production site in Ulm, which has been in existence for 16 years, has been growing continuously. The company requires greater production capacities to meet growing demand for ultrafast, optical data transmission, optical sensors as well as for its environmental detection, automotive and consumer products.
The project developer is PEG Ulm (www.peg-ulm.de) and the planned completion date is the end of 2017.
A production line for the development and production of semiconductor components is already at the site. This line was developed within the framework of a project funded by the BMBF (Federal Ministry of Education and Research) and the EU-funded 'pilot-Project'.
'Over the past few years, we have been steadily involved in research, product development and development of efficient production processes. The sharp rise in demand for our products now allows us to further expand capacity at the site in Ulm. We are grateful for the good cooperation with PEG and the city of Ulm,' said Dr Joseph Pankert, General Manager, Philips Photonics.
The investment will make the Ulm location a competence centre for this particular Laser technology.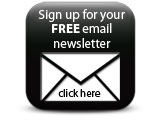 Philips Photonics currently employs about 50 people in Ulm, but by the end of the year this number is expected to rise to around 200.