Phillips-Medisize completes Czech Republic facility expansion
To meet growth in demand for medical device
Phillips-Medisize, a US-headquartered provider of design and manufacturing services to the medical device, diagnostics, drug delivery and commercial markets, has completed a 1,000m2 expansion of its plant in the Czech Republic to enable it to fulfil new contracts. The expansion provides more cleanroom production space while expanding its capabilities, which include plastic and liquid injection moulding, catheter extrusion and assembly capabilities in Class 7 and 8 cleanrooms.
The facility is FDA registered and ISO 13485 certified and uses the global Phillips-Medisize quality system.
"Our Czech facility is an important part of our strategy of providing state-of-the-art medical facilities, equipped with the latest technologies, to our customers in regions around the world," said Matt Jennings, president and CEO of Phillips-Medisize.
There are now 138 employees at the plant, an increase of more than 60% as a result of new business.
Phillips-Medisize is headquartered in Hudson, WI, and employs more than 2,100 people in 19 locations throughout the US, Europe and China. The company also has design centres in Wisconsin, California, and the Netherlands.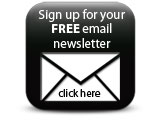 Annual sales are at nearly US$500m, with 75% of the total revenue coming from drug delivery, medical device and diagnostic products such as disposable insulin pens, glucose meters, specialist inhalation drug delivery devices, single-use surgical devices and consumable diagnostic components.