Piepenbrock to build training centre in Germany
Facility in Osnabrück will be equipped with two cleanrooms that comply with ISO and GMP requirements
Piepenbrock has revealed plans to build a training centre to further develop the skills of its staff in cleanroom cleaning. The German facility management company made the announcement at Cleanzone 2018.
The original plan is to provide training to their staff, however, Piepenbrock said training to external personnel might be available in the future.
"We are aware of the great amount of responsibility and the challenges in cleanroom cleaning. It is, therefore, our aim to create an optimum training environment", explained Norbert Gürke, Head of Cleanroom Cleaning at Piepenbrock. He added: "We want to sensitise our staff in the most effective way and facilitate a comprehensive understanding of the cleanroom."
Piepenbrock said the multifunctional training centre will be located in Osnabrück, in northwest Germany, and will occupy more than 160sqm and meet all of the relevant guidelines.
The project considers two cleanrooms that comply with ISO and GMP requirements including sluice areas.
Piepenbrock staff will be trained on the correct course of action in cleanrooms under realistic conditions. The programme includes gowning, and the optimal techniques for cleaning ceilings, walls, floors and fittings as well as the adequate use of cleaning agents and materials.
"We will arrange the various areas in such a way that theory will be followed by practice immediately after the content has been delivered", said Gürke. "Our training centre will simulate original conditions in order to teach individuals the correct course of action in the cleanroom with lasting effect."
Piepenbrock provides a wide range of services within the field of facility management. It provides contract cleaning of all classes of cleanroom in accordance with ISO 14644-1 and the GMP directives to specialised cleaning and sluice and laundry service, including all of the necessary documentation.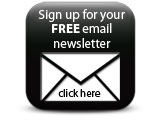 The Piepenbrock training centre is expected to be completed by mid-2019.
Companies