Predictive Technology completes new R&D cleanroom for biotech subsidiary
Design and Build | Pharmaceuticals
The 22,000 sqft facility on the University of Utah's campus meets both Good Manufacturing Practice (GMP) and Good Tissue Practice (GTP) requirements
Using data analytics for disease identification and subsequent precision therapeutic intervention, Predictive Technology Group requires hi-tech manufacturing facilities.
The company has been seeing a period of success with the acquisition of another clinical and research molecular laboratory, Taueret Laboratories. Now, the Utah-based company has completed buildout of its new production laboratory and R&D facility for its subsidiary company, Predictive Biotech.
The newly renovated 22,000 sqft facility is located in Research Park on the University of Utah's campus and features an ISO 7 cleanroom and 18 ISO 5 production hoods.
The new lab meets both Good Manufacturing Practice (GMP) and Good Tissue Practice (GTP) requirements. Environmental testing for the new lab is completed and the lab was expected to be on line by the first week of April.
The subsidiary, formed in 2015, previously used the space for production, but will transition into using it as a new research and product development lab headed by Predictive's Chief Laboratory Officer Doug Schmid, PhD.
Eric Olson, CEO of Predictive Biotech, said: "This new facility allows us to continue to scale to meet production and sales needs. The lab has been under construction over the past few months and we look forward to bringing it on line."
"Our new R&D facility allows us to accelerate product development and explore new areas that will add to all of our portfolio companies," added Bradley Robinson, CEO of Predictive Technology Group.
Predictive Technology Group aims to improve patient care through predictive data analytics, novel gene-based diagnostics and companion therapeutics through its subsidiaries Predictive Therapeutics, Predictive Biotech, and Predictive Laboratories.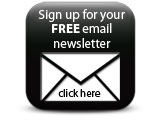 These subsidiaries are focused on endometriosis, scoliosis, degenerative disc disease and human cell and tissue products. The subsidiaries use genetic and other information as key tools in the development of new diagnostics that assess a person's risk of illness and therapeutic products designed to identify, prevent and treat diseases more effectively.
Companies