Priorclave wins new export orders
Will supply multiple C40 steam sterilisers to the United Arab Emirates
Priorclave wins an order for 27 steam sterilisers from the United Arab Emirates
Priorclave, a UK manufacturer of autoclaves, has been awarded a contract to supply 27 compact C40 steam sterilisers to the United Arab Emirates.
Models to be shipped feature a vacuum drying facility that will ultimately improve overall performance cycle-time to increase throughput.
The London-based firm says this benchtop steam steriliser is proving to be a popular 'export' model and is enjoying sales in Asia and the Middle East. Its compact size of 520mm x 610mm x 650mm and its ability to offer a large 40L circular pressurised chamber is attracting interest from many laboratories in food and heathcare markets.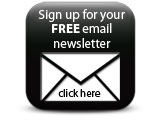 The C40 operates from a standard UK 13A power supply and once unpacked can be operational within minutes, easy step-by-step programming guides an operator through a simplified set-up procedure for the sterilisation process to begin.
Companies