Progenitor Cell Therapy expands US facilities
Design and Build | Containment | Pharmaceuticals
Adds extra cleanroom space and a laboratory at Allendale, NJ and a cleanroom at Mountain View, CA
Progenitor Cell Therapy (PCT), a US-based contract development and manufacturing organisation and a subsidiary of cellular therapy developer NeoStem, has expanded its engineering and process development laboratories and cleanroom space at its facilities in Allendale, NJ and Mountain View, CA.
Two cleanrooms, taking the total to five and increasing space by 67%, have been added at Allendale. One of the cleanrooms is ISO Class 7/10,000 and the other is ISO Class 6/1,000, meeting certain compliance requirements for product distribution into the European Union.
The company has also added a process development laboratory in New Jersey and has effectively doubled available office space. Approximately 22,000ft2 out of a total of 30,000ft2 has now been developed at this facility allowing for additional future expansion.
Poskanzer Skott Architects of Ridgewood, NJ took charge of the design of the expansion at this location.
At Mountain View, PCT has added a new cleanroom, taking the total to six, an increase in space of 20%. This cleanroom is 250ft2 and meets ISO Class 7/10,000 standards. The facility's production area is now approximately 17,000ft2, with approximately 8,000ft2 available for future development.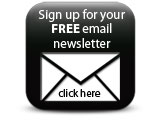 'This investment into PCT's manufacturing facilities and the expansion of its capabilities demonstrates our commitment to support the significant growth and advancement of the regenerative medicine industry, both in the US and in Europe,' said Robin Smith, Chairman and CEO of NeoStem.