Puracore panels used for major university research laboratory
Selected for a research laboratory at the National Graphene Institute, part of University of Manchester
The 50mm FM Approved Puracore Aluminium Honeycomb Panels have been selected for a research laboratory at the National Graphene Institute, part of University of Manchester.
The Research institute was named after a revolutionary 2D material first extracted by two students at the University of Manchester from graphite (commonly found in pencils), a discovery that has earned them the Nobel Prize for Physics in 2010.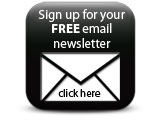 Puracore is proud to have contributed to cleanrooms that enable further innovative research at the National Graphene Institute.
Featured Companies