Purge system protects wafers from airborne contamination
Cleaning | Hi Tech Manufacturing | Infection control
Suitable for semiconductor manufacturing process nodes of 28nm
The purge system avoids oxidation and other chemical reactions by purging the FOUP with an inert gas during interim storage between process steps
Roth & Rau – Ortner, a specialist in factory automation for semiconductor cleanrooms, offers the Front Opening Unified Pod (FOUP) purge system that protects wafers from airborne molecular contamination and other chemical reactions, helping to improve yields and reduce costs.
The Dresden, Germany headquartered company says the system is suitable for semiconductor manufacturing process nodes of 28nm and below where minor contaminants can add time and costs to the development cycle.
The FOUP holds silicon wafers in a controlled environment between process steps. The new purge system floods the FOUP with a constant flow of nitrogen during the interim storage period, flushing out harmful contaminants that can damage wafer surfaces.
Purging is a critical step and traditionally required a separate tool in a semiconductor fabrication plant, but the FOUP Purge System can be easily retrofitted to existing storage modules, resulting in cost savings and a zero footprint in the fab.
'At 28nm process nodes and below there is a need for protecting sensitive wafer surfaces against oxidation and other unwanted chemical reactions. With these ultra sub-micron geometries, humidity, ambient oxygen and even the slightest emission of molecules can cause surface defects, yield loss and other detrimental consequences,' said Ulrich Spannring, Head of Sales for Roth & Rau – Ortner.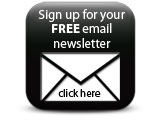 'Our FOUP purge system is unique in that it provides permanent contamination protection via a constant flushing of the system during the entire time the wafers are stored, significantly reducing chances for surface contamination to cause problems. Also, since it can be easily retrofitted with existing FOUP storage systems, installation can be done during regular operations and no change is required to the fab structure or additional space needed.'
Companies