PuriCore makes two appointments
Cleaning | Infection control | Regulatory
Of a Finance Director and a Non-Executive Director
PuriCore, a water-based, clean technology company with offices in the US and UK, has made some board and organisational changes.
Marella Thorell has been appointed as Finance Director and will serve as an Executive Director, while Peter Larkin, an opinion leader in the US supermarket retail industry, has been appointed Non-Executive Director.
Thorell has been a key member of the PuriCore senior leadership team, most recently as Vice President of Human Resources and Administration and Company Secretary. She has more than 24 years of experience in finance, operations, and human resources.
Prior to joining PuriCore, she was President of Thorell Consulting, a business consulting firm. She was previously with Campbell Soup Company, where she held a number of financial and management roles. She began her career with Ernst & Young in Philadelphia.
Larkin has more than 30 years of experience in the US supermarket retail industry. He is currently President and CEO of the National Grocers Association, the national trade association representing independent retail and wholesale grocers of the food distribution industry.
Prior to establishing his own consulting firm in 2008, Larkin was the President and CEO of the California Grocers Association and Vice President of State Government Relations and Environmental Affairs for the Food Marketing Institute in Washington, DC.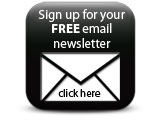 Michael Ashton, Executive Chairman, said: 'Marella has been instrumental to the growth and success of our US operations, and we are confident of her ability to provide strong financial leadership. Peter offers PuriCore extensive industry experience and will provide significant insight to our supermarket retail business, which accounts for nearly 50% of our total revenues."
Companies