PuriCore profit hit by fall in revenue
Cleaning | Finance | Microbiology
Sale of Endoscopy business to Cantel provides funds for sustainable growth
PuriCore, a supplier of products that protect against the spread of pathogens, has reported a fall in revenue in the half-year ended 30 June 2014 from US$12.3m to $8.6m, a decline of 30.5%.
Gross profit margin declined to 28.2% and EBITDA loss was double the figure for 2013 at $2.2m.
The company said it had been hit by a lack of milestone payments in Health Sciences and higher than expected service costs arising from rapid new concentrate implementations. But the balance sheet was strong following the sale of the Endoscopy business to Cantel Medical for $28m in cash in July.
Wound Care and Dermatology took positive steps in the first half with the addition of new customers, including initial shipments under the company's marketing and distribution agreement with Ueno Corporation for the Vashe product in 15 Middle East and North African countries. But without the benefits of comparable milestone payments, revenue in this segment decreased 49.9% to $0.9m (H1 2013: $1.7m, including $0.8m in milestone payments).
During the period, the company also developed two new products, Vashe Wound Hydrogel, a complementary Wound Care product, and Puricide, a hospital-grade hard-surface disinfectant, for launch in the Middle East and Africa in Q3.
Michael Ashton, Chief Executive, said: 'As we enter a new era for PuriCore, we continue to see strong market opportunities for our products and significant prospects for sustainable growth within and around our refocused businesses.
'The sale of the Endoscopy business provides the resources to enable us to capitalise on strategic opportunities to grow the company in a targeted and disciplined manner. Our planning process is underway, and we look forward to reporting the outcome to the market later this year.'
The Board has begun an operational review of the business to optimise the proceeds from the Endoscopy sale, which covers growth investment strategies, operational efficiency initiatives, R&D programmes, potential strategic acquisitions, and a potential return to shareholders.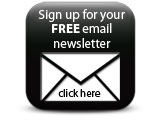 The plans going forward will be revealed in the fourth quarter, the company said.