QuantumClean and ChemTrace open Sub-10nm Semicon Cleaning Center in Taiwan
Cleaning | Hi Tech Manufacturing
The Sub-10nm Semiconductor Cleaning and Analytical Center of Excellence is Taiwan's only cleaning and coating service provider with an embedded microcontamination laboratory
QuantumClean and ChemTrace unveiled what it says is the world's most advanced semiconductor chamber parts cleaning, coating and analytical facility in Tainan, Taiwan.
QuantumClean specialises in sub-10nm outsourced process tool chamber parts cleaning and coating services, tool part life extension and process tool part optimisation solutions to the semiconductor wafer fabrication, OEM and OPM industries.
The Tainan site offers customers the full spectrum of part cleaning and recoating capability for all fab processes and is Taiwan's only cleaning and coating service provider with an embedded microcontamination laboratory — ChemTrace — with 23 years of expertise in validating part cleanliness.
ChemTrace is an industry-leading semiconductor laboratory that provides clients with critical insight into their microcontamination issues. "Continued expansion of ChemTrace's global footprint with the recent opening of the state-of-the-art laboratory in Tainan allows regional semiconductor industry customers direct access to our advanced laboratories for rapid turnaround and expert analysis", said Surjany Russell, ChemTrace's Director of Sales.
"This plant is 'Smart, Lean, Clean and Green', a first of its kind in its industry...," said Scott Nicholas President and CEO, Quantum Global Technologies.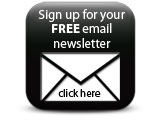 "Lean modular layouts provide unprecedented segregation, capacity and throughput measured in hours not days. High-purity cleaning technologies yield Atomically Clean Surfaces exceeding requirements for sub-10nm fab processes. The facility is engineered to significantly reduce water, chemical and energy usage and waste discharges," explained Dave Zuck, COO and CTO, Quantum Global Technologies.