Quantum Pharmaceutical opens aseptic manufacturing facility
Incorporates aseptic compounding and manufacturing services, including gassing isolators
The facility provides a range of aseptic compounding and manufacturing services
Quantum Pharmaceutical, a UK manufacturer and supplier of unlicensed medicines and special obtains, has opened a new, MHRA-approved aseptic manufacturing facility on the site of its headquarters complex near Burnopfield, County Durham.
The facility provides a range of aseptic compounding and manufacturing services and incorporates cleanroom technology, including gassing isolators.
Services on offer will include the preparation and supply of sterile medicinal products for intravenous use. Products such as chemotherapy CIVAs and antibiotics will be manufactured and compounded to produce ready to use products for hospital patients.
Brian Fisher, Quantum Pharmaceutical's Commercial Director, said the new aseptic capabilities would keep the company at the forefront of specials manufacture and supply.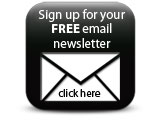 'Our new aseptic facility will continue to increase Quantum's range of services operating at the highest levels of quality, generating the very best of service so allowing our pharmacy customers to best serve the needs of their patients,' he said.
Companies