RBR Active chooses SteriTouch antimicrobial technology
The medical device manufacturer has added Radical Materials' antimicrobial technology to its RBR Legflow product
Medical device specialist RBR Active, the manufacturer of RBR Legflow, has joined forces with Radical Materials, the manufacturer of SteriTouch.
The partnership will see Steritouch antimicrobial technology added to RBR Legflow product.
The RBR Legflow is a medical device specifically designed to increase blood flow to the lower limbs, drastically reducing the risk of developing deep vein thrombosis (DVT). The unit is effective anywhere when long periods of inactivity are unavoidable—travelling by air, working in an office, being hospitalised or simply when spending prolonged periods of time sitting.
The addition of SteriTouch antimicrobial technology helps prevent bacteria and microbes developing on the surface of the product, as well as to reduce odours. With its recently certified antimicrobial properties, there really is nothing stopping the RBR Legflow from becoming the most successful medical device in reducing the risks of DVT.
"In 2011, I suffered a massive pulmonary embolism that was caused by a relatively innocuous knee injury. From this injury, I developed DVT, and as part of my rehabilitation, I had a passionate desire to raise awareness for the main signs and symptoms of Thrombosis," said Paul Westerman, Managing Director for RBR Active, who set up the company together with his wife.
"As we started the RBR legflow project, we have been fully supported by so many companies and individuals. SteriTouch gave us valuable advice to have their clinically tested antimicrobial element added to our medical product. This allows the RBR Legflow greater access (and most importantly) conformity to clinical regulations. This input and guidance from SteriTouch has proved invaluable."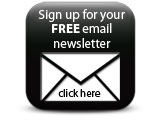 The RBR Legflow has undergone independent clinical trials and has been proven to increase blood flow to the lower limbs by 11 fold, even when seated.
Companies