RMB certifies ISO Class 7 cleanroom for plastic fabrication
US firm now able to provide the highest level of purity for semiconductor and biopharma customers
The new Class 10,000 (ISO Class 7) cleanroom at RMB Products, a US specialist in engineered polymers based in Colorado Springs, CO, has been certified, which allows the company to meet the demanding requirements for cleanliness and particulate control of its semiconductor and biopharmaceutical customers. The cleanroom houses the plastic fabricating, packaging and cleaning equipment to support industries that require the highest level of purity.
'RMB's customers in the semiconductor and biopharma markets require products to meet much higher standards for cleanliness and particulate control than customers in the other industries we serve,' said Craig Jack, President and CEO of RMB Products. 'With our new cleanroom, we can provide them with unique, custom product solutions while meeting their cleanliness requirements.'
RMB will assemble, clean and package Teflon PFA tanks for high purity chemical storage, transport and delivery for the semiconductor industry in the cleanroom, in addition to PVDF tanks and exhaust ducting systems for the semiconductor industry and PFA and HDPE bottles and carboys for high purity intermediate freezing, storage and transport in the biopharmaceutical industry.
RMB Products is a manufacturer of highly engineered thermoplastic products using rotational moulding and selective laser sintering, an additive manufacturing process. In addition, RMB provides turnkey solution services such as design engineering; machine and ASME weld shops; fabrication and assembly; and painting and coating capabilities.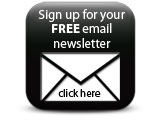 Companies