Raleigh Coatings to build third cleanroom coating production line
Design and Build | Hi Tech Manufacturing
Commissioning should be complete by the end of the year
The Staffordshire firm is building a Class 7 cleanroom for its specialist coatings services
Raleigh Coatings, a UK specialist in solvent and aqueous-based adhesives and coatings, is building a silicon-gel cleanroom coating production line, its third, which will more than double its cleanroom production capacity.
The ISO Class 7 cleanroom will form part of new 35,000ft2 manufacturing and warehousing premises at Eccleshall in Staffordshire.
At the same time, the firm is looking to create skilled jobs at its production facility following a record year for sales and turnover.
Since being established in 1989, the firm has seen sustained growth in demand for its contract coating services, particularly in the medical and specialist markets, and expansion into international markets, which has led to an increase in annual turnover to more than £5m.
"This sustained growth, investment and expansion means we will shortly be creating a number of highly skilled production roles within our new and existing cleanroom production lines," said Raleigh's general manager Peter Turton.
Raleigh's specialist coating services include the cleanroom facility and a full design and bespoke development service. The company claims to be one of the few organisations in the UK to have a specialist 'pilot line' facility, which enables customers to undertake small runs and 'test' coatings for new or improved products in production conditions but at a fraction of the cost and with quicker turnaround times, prior to moving to full production.
Julian Watkins, Raleigh's business development manager, said 2012 is proving to be a significant year for the company.
"We have successfully retained customers and sustained production levels to see a record year for output in the UK and overseas," he said.
"Raleigh is committed to maintaining its edge in the specialist coating arena, through investment in plant and staff. Commissioning of the new line should be complete by the end of this year, and we anticipate recruiting for a number of new highly skilled roles to maximise our output levels and meet demand."
Raleigh works extensively in the field of medical adhesive coating and is a specialist in pharmaceutical and medical adhesives, as well as offering a lab-bench to final production service for silicone gel, aqueous and solvent based coatings.
In addition, Raleigh operates in the specialist label, security and aerospace sectors, with UK and global customers, and supplies single and double adhesive-coated products for the automotive, building, electronics and graphics industries, in small- to large-scale runs.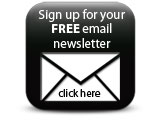 Additional services include contract coating, for single, double and self-wound systems using a wide variety of adhesives, substrates and liners, slitting and converting services, and silicon gel coating services provided to a number of Blue Chip medical organisations.
Companies