RapidRoll Clean door protects against contamination
Design and Build | Food | Hi Tech Manufacturing
Features a rapid opening and closing action
Stertil Stokvis has added RapidRoll Clean doors to its RapidRoll series of fast-action cleanroom doors to protect against airborne contamination.

The Northampton, UK-based company says the new doors are suitable for all cleanroom applications across numerous industries and environments including medical, pharmaceutical, biotechnology, electronics, aerospace, nanotechnology, optics, food and cosmetics.

RapidRoll Clean door ensures fast, safe and unobstructed movement of personnel and goods between areas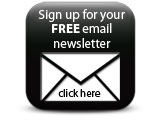 RapidRoll Clean doors meet international standards for cleanroom applications up to ISO Class 5 (EN 14644-1) or GMP Class C with pressure differences up to 50 Pa. The Fraunhofer Institute in Munich has also certified them.

The doors are available in standard sizes from 1,000mm wide x 1,000mm high to 3,500mm wide x 3,500mm high. Opening and closing speeds of 2.0metres/sec and 1.0metre/sec respectively ensure fast, safe and unobstructed movement of personnel and goods between areas, the company says.

A standard self-testing contact safety edge stops the door closing and returns it to fully open if it hits an obstruction. Alternatively, for additional safety and protection, an STS Stertil Stokvis touchless (non-contact) safety system incorporating a pre-running photocell can be specified. A door line photocell also prevents closing if the door is obstructed.

The new doors are supported by a range of activation systems and can be supplied with controls and interlocks for air lock systems, which help to maintain air cleanliness levels in different zones of a facility.

The MCCVectorControl programmable-frequency converter system is fitted as standard and ensures smooth door operation. The control panel features foil keys and a graphical display for easy operation and maintenance. The control unit and main switch are conveniently located in the side column whilst a contactless actuator may be specified for greater hygiene.

All doors and associated materials, including PVC curtains and stainless steel frames and rails, are designed for easy cleaning to help promote the highest standards of hygiene and cleanliness.

"Enhancing the proven benefits of fast action, reliable performance and excellent after-sales support, our RapidRoll Clean range offers the highest standards of hygiene and cleanliness," said Andy Georgiou of Stertil Stokvis.


Companies