Reducing HAIs to zero underway at a South Wales NHS Trust
A South Wales hospital trust has invested in a gold-standard automated 'bioquelling' pathogen eradication system, the Bioquell BQ-50
Keeping heathcare-associated infection (HAI) rates down is a stuggle but reducing them to zero is the ultimate challenge. A South Wales hospital trust began a mission to totally eliminate nosocomial infections. Surprisingly, it already had HAI rates that were among the lowest in the UK. HAIs can have deadly consequences for patients as well as a significant impact on the operationnal running of a hospital. To protect patients and keep the hospital running smoothly, the trust decided to move away from the time-consuming and not-entirely-effective manual and steam cleaning methods and invest in an automated 'bioquelling' decontamination system.
The Trust's buildings span across South Wales and some older infrastructures were proving tricky to fully decontaminate. The solution they needed had to meet some stringent and broad criteria: mobile, compact, easy-to-use, able to access every room and hard to reach areas as well as being highly efficacious against tough mico-organisms.
The Trust's Infection Control team found a suitable match with the latest bug killing automated system, the Bioquell BQ-50. Using Bioquell's hydrogen peroxide vapour (HPV) technology, which already had a proven track record of significantly reducing bioburden on all surfaces, the new system was able to offer faster cleaning times with high efficacy. Since the implementation of the Bioquell BQ-50, ward closure times have reduced with increased bed availability. Overall, the Trust now feels they are offering an even safer environment for patients and healthcare workers.
After only a few weeks of using the new automated system, the Trust's Operational Services Manager said about the improvements: 'The HPV process for some rooms, like a small wet room with no furniture was only 45 minutess. Previously this would have taken three hours. We have also found that the chemical indicators are extremely useful to inform us as to what level of kill we have achieved. To date it's always been a 6-log kill.'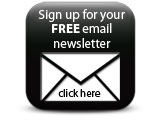 Click here to read the full South Wales Trust BQ-50 case study.
Featured Companies