Research centres worldwide validate effectiveness of NanoSeptic surface
Eradicates human Coronavirus in less than 30 minutes
NanoSeptic facility touch point skins (PRNewsFoto/NanoTouch Materials)
Research centres worldwide have been conducting tests on the latest disruptive technology from Nanotouch Materials in the US, which provides a new tool in the fight against infection and illness.
Extensive testing has already been completed in the US against a variety of pathogens. The latest test by an independent FDA-compliant US lab showed that the NanoSeptic surface eradicated the human Coronavirus in less than 30 minutes. Results from overseas research centres have also confirmed its effectiveness.
King Abdul-Aziz University Hospital in Saudi Arabia, for example, recently conducted its own tests on the NanoSeptic surface while working with SafeLife FZC, NanoTouch's exclusive distributor for the Middle East.
Bacterial test results before and after (PRNewsFoto/NanoTouch Materials)
'We tested the product against several types of Gram positive, Gram negative, and MRSA bacteria which are responsible for many nosocomial infections. After receiving the initial test results, we started calling the NanoSeptic products 'Magical Paper' because of their ability to kill bacteria,' said Amr Saeb, Head of Biotechnology in King Abdul-Aziz University Research Centre, part of King Saud University.
The ability to put surfaces that continuously kill both viruses and bacteria exactly where they are needed is significant
'This product was able to kill 100% of E. coli and Ps. aeruginosa and 88% of MRSA germs after only one hour. As a microbial geneticist, I am really excited by the latest approaches to kill pathogens in a safe and environmentally conscious way without generating resistant microbes which are difficult to treat.'
The NanoSeptic self-cleaning surface products, developed and made in the Center for Advanced Engineering and Research in Virginia, US, include facility touch points such as door push pads and handle wraps, in addition to portable mats for counters, tray tables and bathroom fittings. These surfaces constantly kill bacteria, viruses and fungi using the latest nanotechnology rather than chemicals, diluted poisons or heavy metals.
'Whether you're talking about hospitals, schools, hotels or restaurants, the ability to put surfaces that continuously kill both viruses and bacteria exactly where they are needed is significant,' says Hongwoo Seo of DesignOops in South Korea.
'We conducted our own real-world tests using ATP meters and found that the NanoSeptic surface was immediately 57% cleaner and 93% cleaner after only three minutes.'
Ahmed Elawadi of SafeLife added: 'Because NanoSeptic surfaces are 'always on', they are a perfect complement to the one-time kill approaches facilities use such as chemical, UV and fogging disinfection.
'These surfaces strengthen cleaning efforts by working to eliminate hard-to-kill microbes 24 hours a day, seven days a week. And products like travel mats and snack mats are portable surfaces, which are great for our clients since they can extend their brand and healthcare mission beyond their facility.'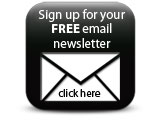 The Korea Testing & Research Institute conducted controlled laboratory testing earlier this month focused on dangerous bacteria and found results similar to the Saudi tests. Additional planned testing where the surface is repeatedly inoculated with bacteria over a period of 24 hours will highlight the ability of the NanoSeptic surface to clean continuously.