Reusable cleanroom coveralls provide a significant improvement in emissions, research finds
In addition, they offer a 95% reduction in the waste stream
Reusable cleanroom coveralls provide a significant improvement in energy, environmental footprint, water and energy-associated emissions according to a life cycle assessment (LCA) sponsored by the Cleanroom Committee of the American Reusable Textile Association (ARTA) and conducted by Environmental Clarity, a Virginia-based research firm. It was said to be the first life cycle to include gamma sterilisation as used in the cleanroom coverall sector.
Disposable and reusable cleanroom coveralls were studied from their inception as raw materials to the manufacture of the coverall product, to use/reuse in an ISO Class 3 to 5 cleanroom, then to final end-of-life disposal. An abstract on the study is available from ARTA.
The study found that choosing reusable cleanroom coveralls instead of disposable alternatives (two types were studied) has a significant positive effect on the environment.
Reusable cleanroom coveralls provide:
56% lower natural resource energy consumption;
57% lower carbon dioxide (CO2) equivalent emissions;
77% lower total water consumed (blue water); and
95% reduction in solid waste stream at the cleanroom facility.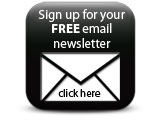 Two disposable coveralls – a flash spunbonded high-density polyethylene (HDPE) coverall and a spunbond-meltblown-spunbond polypropylene (PP) coverall – were compared with a reusable polyethylene terephthalate (PET) coverall. The HDPE coverall was found to be 43% lower in natural resource energy consumption and 41% lower in CO2 equivalent emissions than the PP coverall. The water consumption for the HDPE coverall was 12% lower than the PP coverall.