Roechling invests in ISO Class 7 cleanroom
The engineering plastics manufacturer aims to expand its range of high precision thermoplastic machine components made at its Gloucester factory
Röchling Engineering Plastics has invested in an ISO Class 7 cleanroom to meet the growing demand for challenging components. The company is a specialist in the making of precision parts and components made of technical plastics and high-performance plastics.
The investment, the company said, sets the course for Röchling to grow further in supplying machine components to the medical technology, pharmaceutical engineering, aerospace and semiconductor technology industries.
Mike Knowles, MD at Röchling Engineering Plastics, said: "With this expansion, we are strengthening our presence in these markets and providing our customers with an even better service. At the same time, very high demands are placed on components for medical technology, pharmaceutical engineering, aerospace and semiconductor technology in the areas of dimensional accuracy and cleanliness."
Knowles said the new cleanroom will play a key part in Röchling's operation. "In the cleanroom the parts are cleaned, packaged and labelled according to defined specifications and according to the customer's request by our trained employees," he explained.
"Our goal is to provide the optimum material and exactly the right machined component for every application. To do this, we are permanently in consultation with our customers from the selection of the material, continuing with design consulting up to the machining," Knowles concluded.
Röchling Engineering Plastics is part of the Industrial Division of the global Röchling Group and claims it can fall back on extensive expertise in manufacturing and material. Worldwide, the Industrial Division combines numerous subsidiaries and provides an extensive range of semi-finished products and machined components made from thermoplastics and composites.
The Gloucester facility is certified for medical products according to quality management standard ISO 13485. Along with the subsidiaries Röchling Fibracon, High Peak and Röchling Insoll and Hitchin, provide multiple sites servicing numerous industries.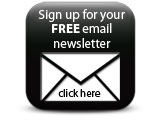 The Industrial Division also provides a range of semi-finished, biocompatible plastics specifically for medical technology tested according to ISO 10993.
Companies