Romer Labs launches new pathogen test
New RapidChek Listeria monocytogenes is an AOAC-certified test for detecting the pathogen on environmental surfaces and ready-to-eat foods
Romer Labs, the diagnostic solutions provider, has launched new pathogen testing system RapidChek Listeria monocytogenes. Targeting the food industry, RapidChek has been developed for detecting the pathogen on environmental surfaces and ready-to-eat foods.
As with other Listeria species, Listeria monocytogenes can survive and thrive in cool, damp conditions where other bacteria cannot. To tackle the risk, a robust and verifiable sanitation programme is required to prevent cross-contamination of processing equipment in production plants.
RapidChek Listeria monocytogenes, Romer Labs said, is designed to meet this diagnostic need. The manufacturer claims the new pathogen test delivers results days faster than ISO, USDA and FDA methods.
The test combines a sensitive immuno-detection strip with a single proprietary enrichment media. After enrichment, highly sensitive and specific strips indicate the presence of L. monocytogenes in only 10 minutes.
AOAC, the independent, third-party organisation dedicated to evaluating methodology for food microbiology, has certified in its Performance Tested Methods programme the RapidChek Listeria monocytogenes' detecting system. The accreditation approves the detection of the pathogen on environmental surfaces and ready-to-eat foods, including hot dogs, frozen breaded chicken, frozen cooked shrimp, cured ham and ice cream.
"We are delighted that our AOAC-certified food pathogen detection tools now include a specific testing solution for Listeria monocytogenes," said Kurt Brunner, Romer Labs R&D director.
According to Brunner, food producers can leverage the same media they prepare for RapidChek Listeria NextDay to test for L. monocytogenes. "If the first test is positive, the same media can be used to deliver results for L. monocytogenes just one day later," he explained.
These two solutions, Brunner said, form a comprehensive system for on-site Listeria detection that helps food producers discover and control the presence of this pathogen in their production facilities.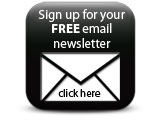 "While the AOAC Performance Tested certification underscores the scientific soundness of the product, RapidChek Listeria monocytogenes, it also has considerable business benefits, including unlimited scalability, ease-of-use with a one-step enrichment process, the need for minimal training and a long shelf life at room temperature. We are proud to be bringing this new method to the food safety market," Brunner concluded.
Companies