SCM Pharma to make cancer drug for SEP
Highly potent substance in dry powder form
Speciality European Pharma (SEP) is to transfer the commercial supply of its oncology product Plenaxis to UK contract manufacturing organisation (CMO) SCM Pharma.

The initial manufacturing development agreement between the two firms covers the development and validation of the manufacturing and product testing processes at the SCM Pharma's UK-based facility.

On completion of this development stage, the sterile manufacturing specialist is expected to be appointed as the exclusive production partner for the vial filling of SEP's hormonal product, which is used to treat advanced and metastatic prostate cancer. SCM Pharma will then supply the licensed product into Germany, with a pan-European roll-out scheduled for late 2011.

Plenaxis is a gonadotrophin-releasing hormone receptor (GnRH) blocker, which works by a direct blockade of the GnRH receptors, resulting in a rapid and sustained reduction in testosterone levels and sustained disease control.

In keeping with SCM Pharma's expertise in sterile services, the product is a highly potent substance in the form of a dry powder that will be filled in a contained environment and presented in terminally sterilised vials.

Tim Record, vice president of operations at Speciality European Pharma, said: 'Our decision to select SCM Pharma as our contract filling partner comes after a lengthy process to identify a European-based CMO that could handle this type of product and also offer the flexibility to meet increased future demand from across Europe.

'We feel SCM Pharma have the right facilities, expertise and approach to meet our current and forecasted product supply needs and we look forward to building a long-term relationship with them.'

Dianne Sharp, md of SCM Pharma, says the SEP project is a real milestone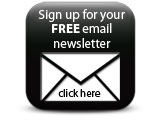 Dianne Sharp, managing director at SCM Pharma, said: 'The project with SEP is a real milestone for our business in that it should lead to the securing of another long-term commercial contract and also further reinforces our position of assisting pharmaceutical companies developing or requiring supply of cancer products.'

The proposed production process at SCM Pharma will also include full in-house analytical, microbiological and sterility testing of the product.

Aside from its ability to produce potent drugs such as cytotoxic and cytostatic compounds, SCM Pharma is also licensed to handle and sterile fill finish C14 radiolabeled products to GMP standards.

SEP is a privately owned urology-focused specialist pharmaceutical company with commercial operations in the UK, Germany, France and Italy.


Companies