SGD Pharma upgrades Chinese plant
Design and Build | Pharmaceuticals
The French company has completely redesigned and enlarged the ISO 8 cleanroom
The site produces 1.2 million Type II & III flint moulded glass vials daily for the parenteral market and health care beauty products
French pharmaceutical company SGD Pharma has spent €7 million on improving the automation and production capacity of its Zhanjiang plant in China. The site produces 1.2 million Type II & III flint moulded glass vials daily for the parenteral market and health care beauty products.
With a surface totalling 85,000sqm, the plant features a glass furnace, six production lines, an ISO 8 cleanroom totalling 2,000sqm, a resorting room and a customisation workshop.
The upgrade project included the rebuilding of the furnace to increase production capacity, improve the quality of glass and offer a better flexibility for deliveries. The investment aimed "to make the Zhanjiang plant an exemplary production centre", the company said.
The rebuilt of the furnace took place in February this year. This improvement project included the renewal and reorganisation of the equipment for the production lines, the cleanroom, the resorting as well as the automation of the decoration workshop.
Green credentials
The energy supply for the furnace has been modified. Previously, it was fuel-based, but now it consumes natural liquid gas, which reduces the carbon footprint. "This transformation brings the furnace into compliance with China's new environmental regulations. In addition to this reduction, the plant has shown a reduction in non-carbon emissions (SO2)," SGD Pharma explained in a statement.
The furnace components have also been transformed to obtain a more precise refinement that improves the quality of the glass. The rebuilt took 40 days and the overall production has increased by 11%, the company said.
Improved efficiency
At the Hot end zone, for the transformation of glass into flasks, one of the six production lines has been completely renewed. In addition, two lines have been completely upgraded with "the most advanced equipment on the market".
For the Cold end zone, the ISO 8 cleanroom has been completely redesigned and enlarged in accordance with ISO standards. New inspection machines have also been installed for an optimised process.
The plant is certified ISO 15378, 22000 and SA 8000 and benefits from the group's technologies, processes and European expertise for its products made in China.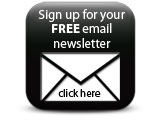 Apart from the Zhanjiang site, SGD Pharma operates five plants around the world.