SGS announces investment in new cGMP facility in Berlin
With 21 laboratories offering contract analytical and bioanalytical services, SGS leverages its wholly owned global network to deliver harmonised solutions to large pharmaceutical and biotechnology firms
SGS, a leading bio/pharmaceutical analytical and bioanalytical contract solutions provider, has announced that it is to invest in a new facility in Berlin, Germany, to expand its activities in R&D/QC testing, and to offer new analytical services to clients.
The laboratories are scheduled to open mid-2017, and will replace the current 2500m2 facility in the city, which was opened in 1985, and offers a variety of analytical services to the pharmaceutical and related industries.
The laboratory will operate under cGMP conditions and has the potential to expand the workforce and capacity by one third. Its construction has been triggered by increased demand in stability testing, the handling of cytotoxic substances for oncology drug products, elemental impurity testing according to USP<232>, USP <233> and ICH Q3D (Step 4), particle testing and container testing according to USP and Ph. Eur.
'The Berlin facility has always had a core expertise in the stability testing of drug products, but the forecasted demand in this area means investment is crucial for SGS to maintain current and future client relationships,' commented Dr Sheida Hoenlinger, Director, Life Sciences Germany.
'The new facility also gives us the opportunity to expand in important growth areas such as oncology drug products and stability studies,' she added.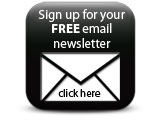 This investment follows the recent announcement by SGS that it has opened a new facility in Wiesbaden, Germany, as a dedicated Global Center of Excellence for the testing of extractables and leachables within pharmaceutical products.