SMC develops cylinder for food manufacturing industry
Adapts stainless steel CG5 to withstand operating temperature of 80°C
SMC adapts the CG5 cylinder for aseptic processing
Pneumatics expert SMC has developed a bespoke cylinder for a tomato sauce packaging machine for the food manufacturing industry.
Due to the proximity of the cylinder to the tomato sauce and the requirement for aseptic processing, the cylinder had to operate without any risk of contamination from bronze particles, which could be generated by the operating cylinder.
SMC says the CG5 with its clean profile featuring stainless steel 316 SUS as standard, is an ideal solution. The CG5 is also resistant to chemical-based cleaning agents and easy to clean.
By exporting technical ideas from cleanroom applications in the semiconductor industry, SMC's r&d team modified the CG5 to meet the customer's needs. The firm adapted the standard cylinder to withstand operating temperatures of 80°C and introduced a specially adapted vacuum relief port on the head cover with double rod sealing, to remove bronze particles.
Other products in SMC's range for food industry manufacturers include stainless steel one-touch fitting and speed controllers, featuring FKM seal material. These products are suitable for processes with water splashes as well as for applications that use chemicals for washing. They are capable of operating within a broad range of temperatures, from -5 to 150°C.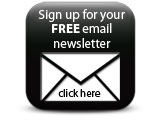 For those requiring a contamination-controlled regulator, SMC's SRH series is specially designed using stainless steel (SUS316), making it corrosion-resistant. The hygienic Namur interface valves are designed to conform to VDMA standard, IP67 and operate within ambient and fluid temperatures of -10 to 60°C.
Companies