Saint-Gobain completes Florida stage of global manufacturing expansion
French manufacturer is spending $77.5m on a global component manufacturing expansion programme spanning seven sites
Photo as seen on company website
Saint-Gobain has completed construction of its new Florida facility. The Largo facility is a significant milestone in the component manufacturer's €70 million ($77.5m) global expansion programme spanning seven manufacturing sites to be operational by the end of 2020.
The 80,000 sqft facility will become an additional manufacturing site of Saint-Gobain's C-Flex tubing, moulded connections and assemblies used in fluid management for biopharmaceutical manufacturing. Saint-Gobain will also continue to produce C-Flex tubing and related product lines at its existing facilities in Clearwater, FL; Charny, France; and Bangalore, India.
Saint-Gobain is investing over $77.5m over a 3-year period to increase manufacturing capacity by expanding or constructing new manufacturing facilities.
The expansions are to increase localised supply. The locations include:
Beaverton, MI

A 87,500 sqft expansion for a range of products, including single-use systems

Largo, FL in the United States
Charny, France

A 45,700 sqft expansion of silicone tubing extrusion capabilities

Dublin, Ireland

A 112,000 sqft expansion of single-use fluid handling components and systems production for high purity applications

Bangalore, India
Hangzhou, China
Songdo, South Korea

A new facility is under construction to produce bioprocessing equipment following the company's strategic partnership with CDMO Samsung BioLogics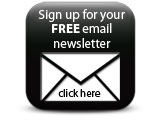 "We recognise the responsibility we have to our customers and ultimately, their patients, to increase capacity and localise production, ensuring a reliable, global supply of our products to the Pharmaceutical industry," said Benjamin Le Quéré, General Manager of Saint-Gobain Bioprocess Solutions.
Companies