Sara LBS Sprint closes the door on contamination in food production
Two manufacturers of colours and flavours for the food processing industry install high-speed doors
Two food additive production sites in the UK install Sprint doors from Sara LBS
Two large food additive production sites in the UK have specified Sprint high-speed roller doors from Hemel Hempstead, Hertfordshire-based Sara LBS, a specialist in the supply and maintenance of high speed industrial doors and loading bay solutions, to help prevent unwanted contaminants from entering vital areas.
The two sites manufacture colours and flavours for use in the food processing industry. To ensure that their end product is suitable for use in the food processing industries, the sites are required to keep their production environments suitably isolated from exposure to external contaminants, including vermin and dirt brought in from external or warehouse areas.
The Sprint doors supplied to the two sites feature a full height transparent curtain which provides maximum vision, increasing safety around busy doorways. Owing to Sara's MCC vector control frequency converter, the high-speed doors are able to achieve opening speeds of up 3.2m/s with minimal noise and vibration – which prolongs the life of the door. It also allows operators to programme the door to react differently to different cargo, for example, only opening to the necessary height for a given vehicle, further reducing the amount of contamination through the doorway.
Hygiene and safety are further improved thanks to the automated features that are available. The Sprint doors can be remotely activated using many methods – such as remote transmitters, non-touch activation pads and even radar – which means that personnel can enter and leave production areas without making contact with potentially contaminated surfaces.
The company's patented Non-Contact Safety Beam has also been supplied to the companies. This scans ahead of the descending door to identify obstructions and reduce the possibility of collisions, in turn assisting to keep repair costs to a minimum and reducing the possibility of accidents.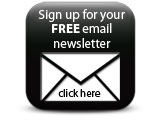 Sara LBS has been designing and installing its Sprint high-speed roller doors into both sites for many years. Its sales engineers are familiar with the requirements of the food processing industry, as well as other industries such as pharmaceutical, warehouse, distribution, waste management and breweries. The company's solutions are proven to reduce energy costs, improve productivity and help to prevent injury at the workplace.
Companies