Sartorius Stedim named as 2012 Innovations Honoree
For its FlexMoSys modular and mobile cleanroom system
FlexMoSys cleanroom pod
Sartorius Stedim Biotech (SSB) has been named as a 2012 Innovations Honoree by Pharmaceutical Manufacturing magazine for its FlexMoSys production platform design.
The jury, consisting of the US magazine's editorial team and a panel of bioprocessing experts, said the international pharma and biotech supplier's modular and mobile cleanroom system is improving quality and efficiency in pharmaceutical manufacturing significantly.
SSB is a 2012 Innovations Honoree
The Innovations awards annually recognise the best new products for pharmaceutical manufacturing.
The FlexMoSys module has been developed by G-Con Manufacturing and is equipped, distributed and installed by SSB. It combines SSB's broad, single-use and reusable product portfolio and G-Con's novel cleanroom pods and thus offers a totally integrated production process. The FlexMoSys module enables GMP-compliant cleanroom space to be created that is faster, more flexible and significantly less expensive to set up and operate than a conventional, large purpose-built facility, SSB says.
Standard pods of the FlexMoSys cleanroom system are supplied with plumbing, data, video and voice interface, as well as providing other features and benefits. In addition, the system can be tailored to a customer's specific needs.
The FlexMoSys pods can be easily moved owing to installed air bearings underneath, which is important when modular units have to be placed in a different sequence or a pod has to be decontaminated.
Maik Jornik
Maik Jornitz, senior vice president of marketing for Bioprocess Solutions at Sartorius Stedim Biotech, said: "FlexMoSys unlocks the full potential of customisable, cost-effective unit operations. It gives the biopharmaceutical industry a considerable head start in manufacturing biologics, such as vaccines."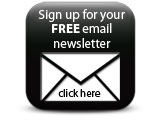 He added: "Furthermore, it reflects the innovation potential of what we offer in cooperation with G-Con Manufacturing. The breakthrough revolution in biomanufacturing processes has now become a reality and has only just begun."
Companies