School bus manufacturer installs painting cleanroom in new facility
This is an automotive-grade paint facility in Georgia with a full cleanroom environment to block out debris
Blue Bird Corporation, the designer and manufacturer of school buses, has revealed that its all-new paint facility is entering operation. The new facility will provide best-in-class paint coverage, minimise waste, improve the purity and increase efficiencies within the production line of the school bus manufacturer.
The 60,000 sqft assembly plant in Fort Valley, Georgia, has been a significant investment for Blue Bird to build and operate. It uses the latest in robotic technology. Buses will roll into the paint facility on a conveyor, meeting a series of programmed robots that will spray each bus per engineering specifications. The buses then pass through ovens to set the paint and then proceed through multiple inspection bays before being mounted to a chassis.
This facility is a state-of-the-art, automotive-grade paint facility with a full cleanroom environment, blocking out debris.
"The new paint facility is able to paint a bus three times faster than can be done manually, with a higher paint transfer rate and consistent, outstanding coverage," said Trey Jenkins, SVP of operations at Blue Bird. "Because this technology will dramatically reduce the time it takes to paint a bus, we can meet customers' needs at a faster rate, and increase efficiencies within our production lines."
"Our new facility illustrates Blue Bird's commitment to technological innovation that drives quality, value and efficiency," said Phil Horlock, President and CEO of Blue Bird. "We are excited to see the positive impact this investment will have for our customers, and the specialized jobs it will bring to our local community."
In keeping with Blue Bird's mission of going green, the facility features a zero-to-landfill design. All paint overspray will be captured, dried and sent to a power generation plant to be used as fuel.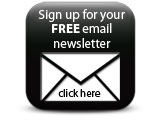 Buses have recently started to utilise the painting process at the all-new facility, which will be fully operational later in 2019.
Companies