Sealed animal carrier system for use in cleanroom environments
The animal bed prevents contamination and maintains the health of lab rodents, including those with immune-deficiencies
MR Solutions' preclinical, cryogen-free multi-modality, MRI systems, can now be sited in cleanroom environments with the addition of a sealed animal handling bed.
MR Solutions is UK company for preclinical imaging, from preclinical MRI, PET and SPECT, to MRI spectrometers, rock core imaging, software and accessories.
The bed provides a well-controlled environment for handling rodents, as the animal bed maintains the health of each rodent and prevents contamination of the laboratory.
Containing the animals within the animal handling bed allows the researcher to carry out repeat imaging over time or use different imaging modalities without transferring the animal – this allows streamlined workflow.
The Norlux Neuro-Oncology Laboratory, an international research centre which is part of the Luxembourg Institute of Health (LIH), is now using this system on the MR Solutions 3T cryogen-free MRI preclinical scanner. The research is on cancer with a particular focus on malignant brain tumours.
The 17cm bore scanner provides is the size of a desk and can easily be accommodated while the integrity of the specific pathogen free (SPF) environment remains intact.
There is no need for an emergency liquid helium venting system. This is particularly important when working with immune-deficient animals.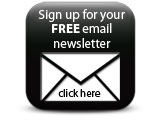 MR Solutions, a holder of the prestigious Queen's Award for Enterprise 2016 for Innovation, has established a collaborative agreement with the Luxembourg Institute of Health, which allows researchers to have direct access to MR Solutions' development physicists who can help develop MRI pulse sequences.
Companies