Second death from Legionnaires' outbreak in Scotland
Cleaning | Design and Build | Microbiology | Monitoring | Regulatory
HSE issues improvement notices to two firms based in south-west of Edinburgh
A second person has died after contracting Legionnaires' disease in Edinburgh.
The man, who was in his 40s, was from the Gorgie area of the Scottish capital, which is at the centre of the outbreak.
In total, 41 cases of Legionnaires' disease have been confirmed. The number of suspected cases has reached 48.
All of those infected so far have connections with the south-west of the city, where the outbreak is believed to have spread from a cooling tower.
The Health and Safety Executive has so far served improvement notices on a pharmaceutical firm and a distillery.
The HSE said these notices did not mean that the cooling towers had been identified as the source of the infection.
Pharmaceuticals company Macfarlan Smith, which is based in the area where most cases have been concentrated, has been issued with two improvement notices.
The firm has been ordered to thoroughly clean one of its cooling towers and provide access to the tower for inspection and maintenance.
The HSE said the enforcement action against Macfarlan Smith was part of an ongoing investigation and visits to other companies were being carried out.
Last week another firm, the North British Distillery, was told to improve its disease control at a cooling tower.
The HSE stressed that the improvement notices served on the firms did not mean they had been identified as the source of the outbreak.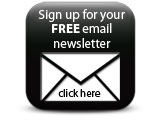 It warned that the source might never be conclusively identified, based on experience from other outbreaks.