Shield Medicare bought by Ecolab
Ecolab has purchased Shield Medicare, a European developer, manufacturer and marketer of contamination control products
Ecolab has purchased Shield Medicare, a European developer, manufacturer and marketer of contamination control products used in pharmaceutical, medical device and hospital cleanrooms. Based in Farnham, UK, Shield has sales of approximately US$19m (€15m).
With 15 years' experience of manufacturing in cleanrooms to cGMP standards, it operates several Grade B and Grade C cleanrooms at its manufacturing facilities in Wales. Among its products are Klercide disinfectants, Klerwipe sterile low particulate dry and impregnated wipes and Klerpack cleanroom consumables. The company recently quadrupled the size of its operation with a new facility at Baglan Energy Park near Swansea, South Wales.
Douglas Baker, Ecolab's ceo, said: "With its established position in the fast-growing cleanroom market, Shield will significantly enhance our European offering in healthcare and provide further product breadth as we work to help customers better meet rapidly increasing standards in pharmaceutical and medical device manufacturing processes."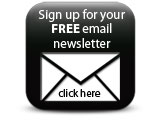 With 2005 sales of $4.5bn, Minnesota-based Ecolab is a global developer and marketer of cleaning, sanitising, pest elimination, maintenance and repair products for the hospitality, foodservice, healthcare and industrial markets.
Featured Companies