SiVance opens R&D lab to drive innovations in silane and silicone technologies
The new building is outfitted with equipment for research, process development and testing
New SiVance Research and Development Laboratory in Gainesville, FL, US. (Photo © 2015 Milliken & Company)
Silicone chemistry specialist SiVance, a subsidiary of Milliken & Company, has opened a new, 11,000ft2 research and development laboratory on the company's R&D and manufacturing campus in Gainesville, FL in the US.
The company says the lab will enhance its ability to quickly develop and scale new silane and silicone technologies. The new facility is part of a planned series of investments enabling SiVance to address current and future customer needs in target markets such as electronic semiconductors, contact lenses, coatings and light-emitting diodes (LEDs). The lab will also speed process development for custom manufacturing of speciality silanes, silicones and other chemistries.
Saikat Joardar, Vice President of SiVance, said the new lab will enable the company to 'accelerate product and process development and scale up to manufacturing, strengthen collaboration with customers and take advantage of new market opportunities for chemistries that fit our expertise and capabilities'.
Large walk-in fume hoods in SiVance's new Research and Development Laboratory (Photo © 2015 Milliken & Company)
The new building is outfitted with equipment for research, process development and testing. Installations include eight benchtop hoods for small-scale research development and eight large walk-in fume hoods that enable large-scale development activities and the manufacturing of materials for sampling.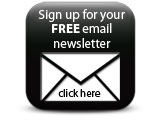 A dedicated instrument lab houses an inductively coupled plasma mass spectrometer (ICP-MS) that allows laboratory staff to detect minute levels of trace elements, a capability that supports the high purity demands of semiconductor manufacturing. The facility is further equipped with video conferencing systems that simplify remote collaboration with customers and researchers at other Milliken sites.