Simtec Silicon Parts builds smart cleanroom in Florida
The ISO Class 8 cleanroom is highly automated for the construction of medical devices
LSR injection molding production in SIMTEC's Class 8 cleanroom
(Photo as seen on company website)
Simtec Silicone Parts has added a Class 8 cleanroom to respond to demand from its life science customers. The US-based specialist in LSR and LSR multi-shot injection moulding chose the design and infrastructure to allow for quick expansion and growth.
Frank Dilly, Simtec's Managing Director, said: "Medical device OEMs like our highly automated technology and have been asking us to add a clean room to our production."
Simtec's ISO Class 8 Clean Room features a smart layout with material staging and tool change occurring outside the cleanroom. Parts from fully-automated 1-shot and 2-shot lines are robotically removed and transported within a controlled enclosure and delivered into the clean room for inspection, post-curing and bagging.
Located in Miramar, FL, the company began operations in 2001 and is a pioneer in LSR (Liquid Silicone Rubber) injection moulding of LSR parts and LSR true two-shot and multi-shot components.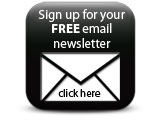 In 2016 Simtec joined the Austrian-based RICO Group an established global solution provider of elastomer and thermoplastic projects with a portfolio ranging from manufacturing specialised injection moulds to the reliable production of customised components and valuable inputs from development stages through long-term production.
Companies