Solo Containment appoints technical director
Neil Cocker joins Poynton, Cheshire firm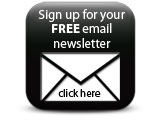 Solo Containment, based in Cheshire, UK, has appointed Neil Cocker as technical director. Cocker, formerly sales and technical manager at Extract Technology, takes on the product development brief. He has a key objective of ensuring that Solo products lead the field in terms containment performance, particularly with respect to operator safety and product protection.

With 25 years of containment expertise behind him, Cocker is able to bring a number of innovations from rigid isolation systems into the flexible containment field. With his experience with the ISPE's SMEPAC committee, he will develop a performance testing protocol suitable for the Solo product range.

"Having observed flexible film vendors over a number of years I'm confident that the product design and performance testing expertise I bring to Solo will create a new level of expertise into the glove bag and flexible isolator market place," said Cocker.


Companies