Solvay GBU Special Chem to build high volume, high purity chemicals plant
For leading Italian producer of electronics
Solvay's GBU Special Chem division has formed a partnership with a leading Italian producer of electronics, under which the Belgian chemical group will build a high volume high purity H2O2 plant in Italy to meet fast growing demand.
The company says the electronic wet chemicals business has been a growth engine for Solvay GBU Special Chem, which was formed in April this year, integrating GBUs Rare Earth Systems and Special Chemicals, as well as the Fluorine Business of GBU Aroma Performance.
GBU Special Chem's technology and quality standards have been upgraded following the needs of its customers in the semiconductor area and over the past four years new high purity plants have been built in Phosphoric Acid, H2O2, HF and Ammonium Fluoride in the US, Europe and China. As a result, the division's sales of electronic wet chemicals have nearly doubled over this period and are expected to double again by 2018.
GBU Special Chem supplies a range of products to the electronics industry including high purity fluor gases, rare earth oxides and dopants, electronic wet chemicals and active ingredients for passive components and for CMP and polishing slurries.
The unit has annual sales of about €850m and 3,100 employees worldwide in 2014 and is led by Hua Du and headquartered in Seoul, South Korea.
Steve Dobson, Business Manager Electronics for GBU Special Chem, said: 'This is another welcome validation of our technology and demonstrates that we continue to support customers operating at the very leading edge of the electronics industry.'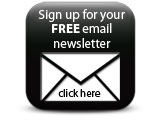 Rodrigo Elizondo, Commercial Director of GBU Special Chem, added: 'We are looking forward to this new partnership and believe that this can in the future be extended to include additional locations and additional electronic materials.'